Dárkový poukaz 2000 Kč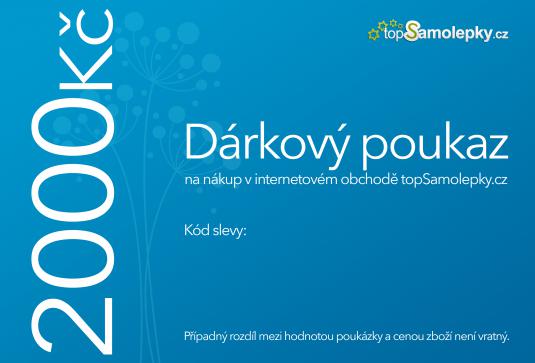 POZOR!

Tento eshop slouží pouze pro přihlášené velkoobchodní zákazníky. Pro nákup samolepky přejděte, prosím, na novou verzi eshopu zde:

Zobrazit produkt >
Product Details

Customer Reviews
Samostatný dárkový poukaz zasíláme při platbě předem na účet zcela zdarma. Hodnotu poukazu (2000 Kč) stačí uhradit na účet 2200161609 / 2010 (Fio Banka). Jako variabilní symbol, prosím, uveďte číslo vaší objednávky. V košíku vám bude započteno poštovné, ale účtovat vám jej nebudeme.

Last Updated: 28. 09. 2020 06:11
Please do not hesitate to contact us.
Email: info@nomiapro.cz
Opening hours: Mon - Fri: 9:00 to 5:00 p.m.